Currently applying for a local domain.
can anyone help how to get this: authoritative DNS server service?
Thanks
Most people just call this the nameservers of a domain name.
Hi @Admin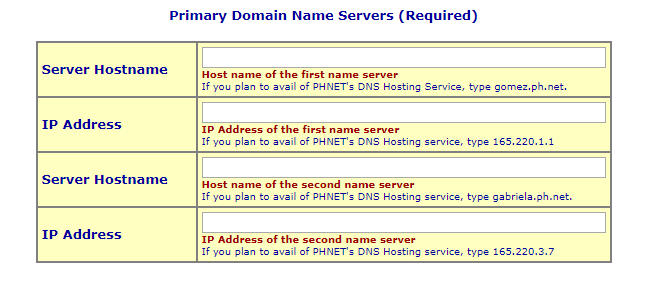 I need to fill-in this form how could I get this details? Thank you
SERVER HOSTNAME : ns1.epizy.com
IP ADDRESS: 185.27.134.7
SERVER HOSTNAME: ns2.epizy.com
IP ADDRESS: 37.187.64.39
May this help. Sorry for interrupting. I just want to help
Thank you @JavesPotato I will try this
This topic was automatically closed 15 days after the last reply. New replies are no longer allowed.