Has anyone had similar problems installing xoops? How did you deal with this problem?
Hi and welcome to the forum
You did the installation manually or through Softaculous from control panel ?
I think there might be some extra work because of this
source Chapter 8: Ready to go! - XOOPS Installation Guide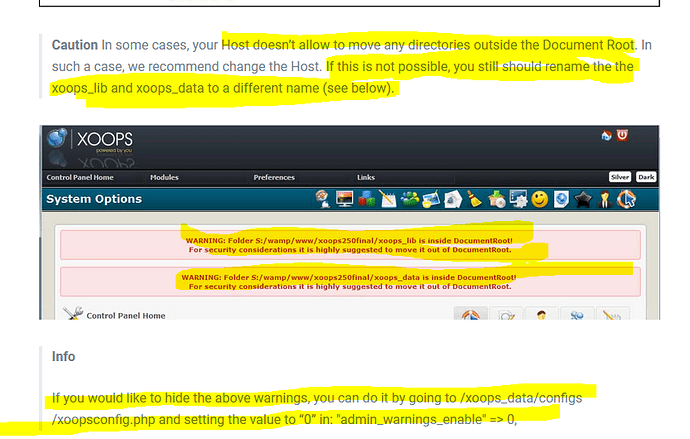 I installed using Softaculous. I used a white page with a 500 error. I tried to enter admin.php and index.php directly, it was unsuccessful. When I wanted to install manually, I got a lock on my account for unlawful account users. So I guess it was a long operation. I copied the packed file and then wanted to unpack it on the server. Do you have any other ideas on how to install xoops?
you mentioned error 500 - it would be good to see why it showed up and then debug
you need to do unpack on your pc for these reasons
I can't tell you anything clever except to try the procedure from this link Chapter 1: Preamble - XOOPS Installation Guide
and of course you can always think of some alternative software instead of xoops
This topic was automatically closed 30 days after the last reply. New replies are no longer allowed.